Catalytic and Electrocatalytic Systems and Processes
Research Catalytic and Electrocatalytic Systems and Processes
The aim of the research group "Catalytic and Electrocatalytic Systems and Processes" (Prof. Franken) is to develop and explore novel catalyst and process systems to improve the sustainability of the chemical industry. A special focus is on the sustainable production of basic chemicals with CO2 as feedstock (Powert-to-X), the reduction of greenhouse gas emissions through exhaust gas treatment or ways to directly process CH4 into liquid energy carrier or reusable basic chemicals. For this purpose, both the catalyst and the process are mutually adapted to achieve the most efficient result. Typically, this is done in a cyclic process on three levels: 1) The catalyst synthesis and optimization of the properties by adjusting the composition, properties and surface. 2) Process optimization through process engineering analysis of the operating parameters and kinetic considerations. 3) Gaining understanding by in-situ and operando characterization of the catalysts during different operating parameters. The findings at all levels are used iteratively to advance understanding-based catalyst and process optimization.
Team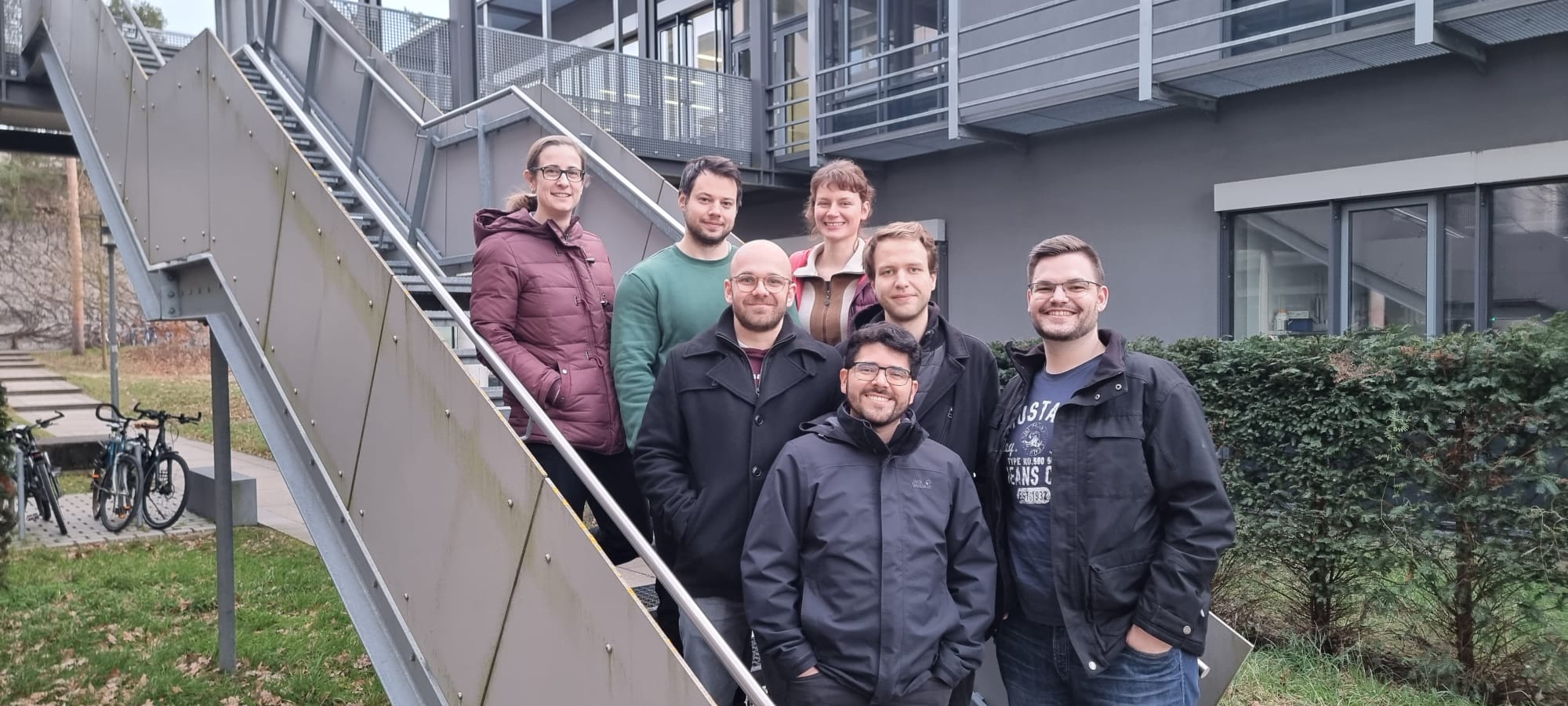 Want to join the team? For motivated students we have always topics for Master/Bachelor or Mini Projects available. Contact Prof. Franken directly.
Currently we have open positions for passionate PhD-Candidate and Post Doc´s available. For more information see vacancy description.
Ongoing projects
---
Publications
2021 - Present
2023
2022
2021
Franken T.

,

Roger M.

,

Petrov AW.

,

Clark AH.

,

Agote-Arán M.

,

Krumeich F.

,

Kröcher O.

,

Ferri D.

:
Effect of Short Reducing Pulses on the Dynamic Structure, Activity, and Stability of Pd/Al2O3 for Wet Lean Methane Oxidation
In: ACS Catalysis

11

(

2021

), S.

4870-4879




ISSN: 2155-5435


DOI: 10.1021/acscatal.1c00328

Wang M.

,

Dimopoulos Eggenschwiler P.

,

Franken T.

,

Ferri D.

,

Kröcher O.

:
Reaction pathways of methane abatement in Pd-Rh three-way catalyst in heavy duty applications: A combined approach based on exhaust analysis, model gas reactor and DRIFTS measurements
In: Chemical Engineering Journal

422

(

2021

), S.

129932




ISSN: 1385-8947


DOI: 10.1016/j.cej.2021.129932
2014 - 2020
2020
2019
2018
2016
2015
2014